What is it about cats that you love so much? I think most of us will say "everything." But I also believe that over the years we develop a special appreciation for certain types of cats. Well, you probably know people who breed Persians or Sphinx or Maine coon cats. You have friends who always adopt short-hair cats or calicos. Most of us have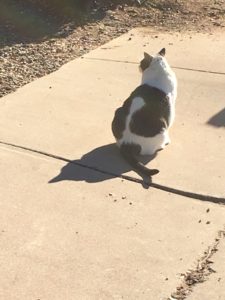 had a variety of styles and colors and types of cats. I know I have—Siamese types, tabbies, calicos, Manx, torties, a white odd-eye cat we adopted as a kitten from a friend, a snowshoe type cat I found in our woodpile, a couple of purebred cats (Himalayan and Persian), and several others. So what is my cat style?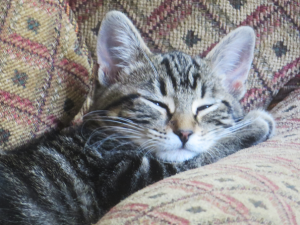 I fall pretty quickly for a cat or a kitten that looks me in the eyes and purrs. That's how I picked Lily from a litter of three. And I'm so glad I did. But I do believe I'm now living with my absolute purrfect style and type and purrsonality in a cat—a sweet medium-long-hair calico with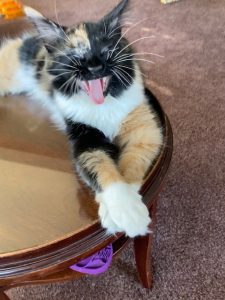 cattitude.
Olivia was rescued from meager beginnings. She was exposed to ringworm as a kitten and had to be treated with baths for weeks by the time she came to me. I chose her from a photograph—it was 2020, after all. And am I ever in love with this precious, precocious being. She's a smart of as a whip, sweet and sassy girl.
In honor of Olivia and my precious Lily who crossed over the rainbow bridge way too soon, and Max (the woodpile cat who never quite adjusted to being a pet—but did the best he could), and Katy, how I adored that gentle Himalayan, and all of the others cats I've loved with all my heart, I dedicate this quote. I hope you will enjoy, ponder, and appreciate it. (No, I didn't write it, but wish I had.)
Cats are not just cats, they're sanity,
they're happiness, they're teachers
and therapists and best friends.
I might add, cats provide the best entertainment and comfort ever.