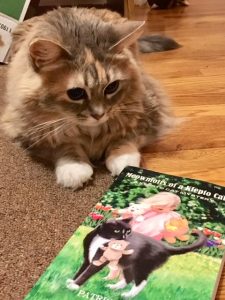 Reviews for the latest Klepto Cat and Calico Cat Mysteries are coming in. If you haven't read Book 61 of the Klepto Cat Mysteries and Book 11 of the Calico Cat Mysteries, you might want to put this on your "fun things to do for me" list.
Here's a recent comment about Book 61, Meow Me a Murder:
"This is another great book in the Klepto Cat series."
And here's what people are saying about the latest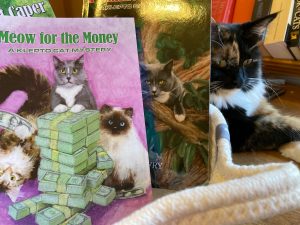 Calico Cat Mystery, Purrfectly Olivia,
"A wonderful heartwarming Olivia mystery," and "These are fun stories, keep them coming."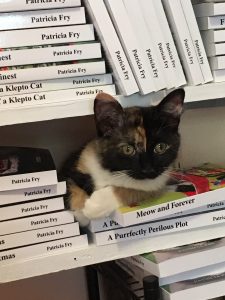 So what am I up to this first month of 2023? Book 12 of the Calico Cat Mysteries is with the editor as we speak. I project we'll publish around the middle of February. This book has a special surprise as Olivia travels to an exotic country to help with a large cat colony. Oh, the mysteries we've conjured up for you in this interesting page-turner.
Meanwhile I'm just about finished with the first draft of Book 62 of the Klepto Cat series, which promises to be a bit lighter than Meow Me a Murder. I think you'll enjoy what Rags is bringing to the table next.