I don't know why I have so many dates on my calendar wrong this year. Is it a pandemic thing? I'm usually careful to transfer dates from one calendar to the other at the beginning of each year. When I become aware of a special date I note it. But I've missed the mark with several cat-related holiday dates this year and I can't figure out how that happened.
My calendar says that Send Your Cat to Work Day is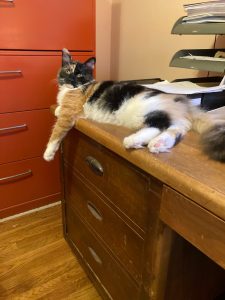 celebrated on July 10. In actuality it was celebrated on June 21. I'm mentioning it today anyway because it's an interesting concept, it fills space, and because it relates to many of us who work at home. We have cats in our workspace 24/7 (whether we want them there or not).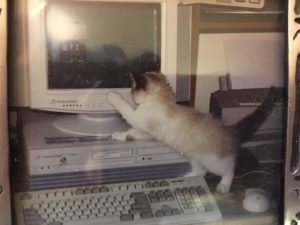 It used to be just writers and artist-type people who worked from home. The world has discovered, however, that there are many jobs that can be conducted at home and more and more workers are choosing to continue working from home.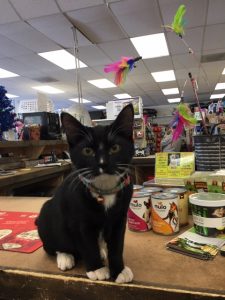 And business owners are on board with this. One of my grandsons, for example, has proven to himself and his boss that he is as productive working at home as he was driving the 40-60 minutes to work in order to do business in a cubical each day. It looks like working at home will be a permanent situation for him. He doesn't have a cat, but he has a dog and three small children. Yeah, I think I'd opt to go back to the corporate office.
Many household cats had a rude (or pleasant) awakening when their house parents came home to work last year. As we discussed earlier in the week,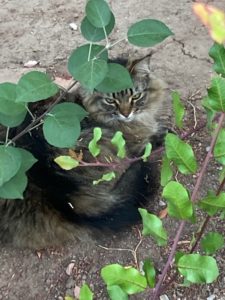 some of them adjusted nicely and others not so much. Like most writers with cats, I wouldn't know how to work without cats in the room or at least roaming in and out, leaving fluffs of fur and paw prints here and there, reminding me to get up and stretch (and play with them). Having cats in my office is sort of like having a window overlooking the beach. There's always something interesting to watch or a sweet moment on the horizon.
How about you? Are you yay or nay for cats in the workplace?
You may not know that Sunday, July 11 is All American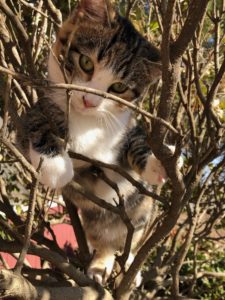 Pet Photo Day. Here's what the originators of this holiday suggest:
Dress up your pet and take them to a fun location to get that photo shoot they've always wanted!
If you have several pets, and they happen to be good friends, put them together and click away!
Get together with some friends at the park or at a house and have a few laughs as you arrange your pets for that perfect picture.
Make sure you share all of your marvelous pictures with those you know and those you don't.
Here's an idea: Take a picture of your cat in your workplace.