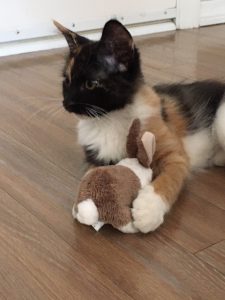 First let me announce that Meowing in the Moonlight, Book 47 of the Klepto Cat Mystery series is now available in BOTH print and Kindle at Amazon.com.
How do you choose a name for your cat? Do you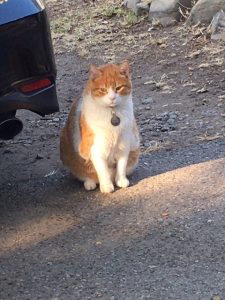 stockpile names to use should the right cat (or dog or hamster) come along? Do you name a kitten or cat based on the situation, place, or circumstances in which you found him—Dumpster, Volkswagen (Lily was born in a Volkswagen), Wally (a friend adopted a kitten found inside a wall of an
abandoned house)? Some of us wait to meet the new cat and spend hours or days trying to come up with the perfect name. This might be based on her personality, favorite activity, a particular marking on her fur, or the way she or he looks (Hairy, Groucho,
Princess Munchkin, Owl-liike…)
Have you ever given a cat the wrong name? You might name a sweet kitten Angel and end up calling her the devil cat half the time. Or the name just doesn't roll off your tongue easily.
What are some of the most popular names for cats in 2020? I just did some research. Interestingly, Oliver is the top name for male cats this year and Bella is the favorite for females. Other popular names for males are, Simba, Max, Smokey and for females: Lucy, Lily, Sophie.
If you're looking for the unique, consider something from a word that has meaning for you—fashion (Armani, Twiggy), Historical (Godiva, Caeser), Place name (Vegas, Frisco, Mill Valley—Milly), then there's celebrities, mythology, nature… Well, if you've just acquired a new fur-kid, you're thinking about adopting, or you just like names, here's a fun site to explore. https://www.felineliving.net/unique-cat-names/