I did not expect to visit the veterinarian this year. Our cats have remained healthy and I'd decided to postpone any annual checkups until things settled down. As it turns out, I've visited our veterinarian five times in the last few months. Twice to pick up Lily's prescription food, then Lily's health began to fail. As some of you know our dear Lily passed away Sunday from kidney failure. I'll write more about that when my raw pain subsides a little.
What's it like to see a veterinarian now? You must wait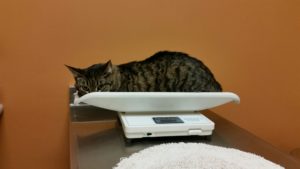 outside with your pet, wearing your face cover until someone comes out and acknowledges you. A tech or the veterinarian will question you, then swish your pet away into the clinic where he or she is examined. The veterinarian will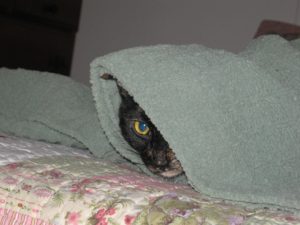 return your pet and, at that time, discuss their findings and any recommended treatment. Yes, out in the parking lot. The receptionist/tech will bring you any meds, you hand over your credit card, and she will bring you a receipt.
We were invited into the clinic at one point during one visit with Lily to refresh our memory on how to give subcutaneous fluids—everyone wearing masks, of course.
Before you take your pet to your veterinarian, consider how important it is to move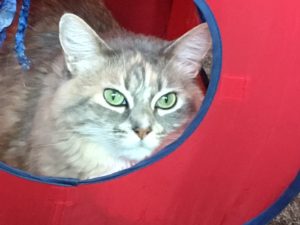 forward with regular visits. Postpone them if at all possible. If your pet becomes ill and absolutely needs treatment, you might find out how careful your veterinarian is being in handling animals and their owners. If you don't feel comfortable that they're doing enough, consider seeing a different veterinarian.
Some clinics and organizations offer live chats and video and phone consultations.
This might be a good alternative for some people. Also, consider wiping your pet down after she's been seen and handled by someone else. There are wipes made especially for pets. If you don't have any, it might be worth your while and your peace of mind to simply run a washcloth over her fur. A full bath could even be more beneficial, but you won't want to do that if your pet is quite ill.
You may be doing what we're doing and sheltering in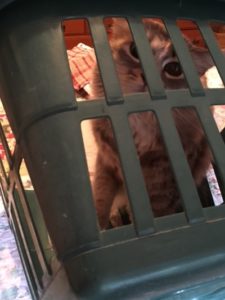 place with your pets—oblivious to what's going on outside except for what you see on TV. So going out to an office or other business that you haven't been to in many months can be a shock. Be prepared. Stay safe. Keep your pets safe.
If you walk with your dog, for example, keep him away from other dogs and discourage anyone else from petting him. I don't think it has been discussed much if at all, but it's quite possible that the virus could be transferred to your pet's fur by someone who has been infected and I'm not sure anyone knows how long it can live there. It's good practice to keep your pets from being petted except by immediate family during these unprecedented times.