With zoos among the attractions that are closed in many states during the pandemic, don't you wonder what the wild animals do every day? There are no people for them to watch and tease—only their caregivers. Have you ever dreamed of working with wild animals, swimming with the dolphins, riding a camel or elephant, or playing with baby tigers?
I love visiting zoos and will often look up the nearest zoo when I visit a new city. My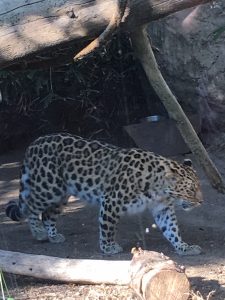 favorite animals to watch are the big cats, of course—and the small wild ones. We travel out to the desert occasionally to a wild cat rescue center and I'm always thrilled when I get to see their Pallas cats. They're so shy and so unusual.
It's also fun to observe the Asian leopard cat and the African serval and realize that they are being used in breeding programs with domestic cats to create the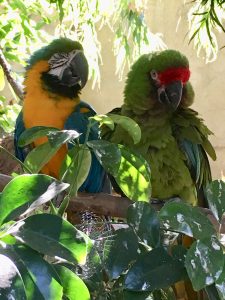 Bengal and the Savannah. Often I meet up with a new (to me) small cat breed, like the fishing cat, sand cat, margay.
And when I take my camera along to the zoo, I delight in also taking pictures of some of the more colorful critters like the fascinating flamingos and these beautiful parrots.
Like you, I'm eager to get back to doing the things I enjoy (and quite frankly probably took for granted). One of those things will be a visit to the zoo.