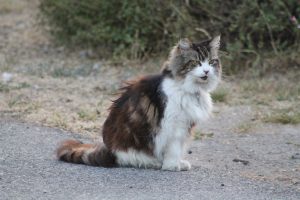 I sometimes talk about and feature office, warehouse, library, and shop cats in this blog. Today I want to focus on community cats—often considered feral, stray, or abandoned. But first, I'd like to introduce you to a giant beauty named Bone-Bone. Have you seen this cat on the Internet? He's
popular on Instagram. He lives in Thailand and evidently everyone who meets him wants their picture taken with him. He's gorgeous—probably at least part Persian—and he's very large.
I tried, but was unable to locate information about his weight, but you can see from some of the pictures that he's no light-weight.
https://whatzviral.com/bone-bone-the-adorable-fluffy-cat-from-thailand/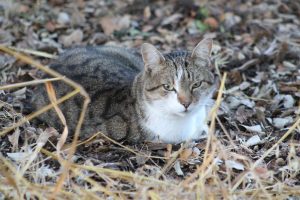 While Bone-Bone has a home—he's out in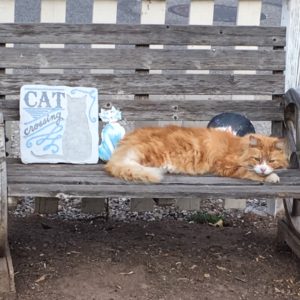 the public only under supervision—there are millions of cats throughout the world known as community cats. Some of us enjoy seeing a stray or a neighbor's cat wander through the yard, stop to curl up in our birdbath or under the patio umbrella, but others consider free-roaming cats a nuisance. Here's a link to some good information and ideas for those abandoned cats in your community. No matter which side of the cat-fence you're on, you'll probably gain something of value from this article. https://resources.bestfriends.org/article/resolving-conflicts-over-community-cats