Yes, Smokey (aka Rags) was one of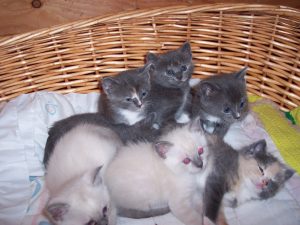 six adorable kittens born July 4th to a pure Ragdoll cat. He's the handsome guy on the far right–top row. He and his siblings are nine this year.
Fireworks probably wouldn't be appropriate when celebrating Smokey's birthday—cats don't like that type of hullabaloo, but he'll probably enjoy an extra treat or a new toy. I'm sure his new family will accommodate his whims.
In the meantime, Happy Birthday, dear Smokey. You are loved and admired (just as a cat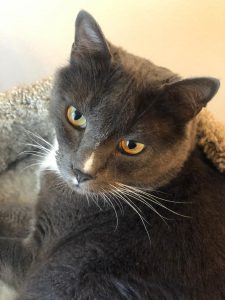 likes it).