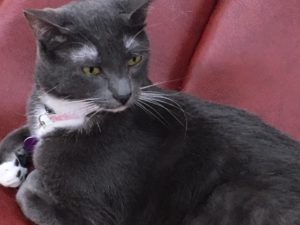 Yesterday we celebrated Smokey's 9th birthday with a picture of him when he was a kitten and a current photo. He isn't all that unique in looks. Some of you have probably known cats that look something like Smokey or his portrayal—Rags. It's been a while since we've had a contest, so I thought we'd launch one in honor of this popular—in fact, well-loved cat.
Do you, a neighbor, or friend have a cat that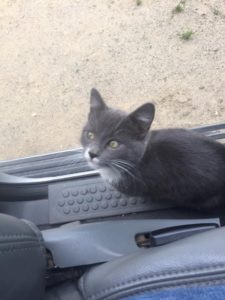 resembles Rags? If so, send me a photo and I'll post it at this blog and let Lily and Sophie-kitties choose the winner—the cat that most resembles their friend and idol, Rags.
Here are a few look-alikes I've collected over the years. Check out the eyebrows on the one cat. I met him at a cat café in Camarillo, California.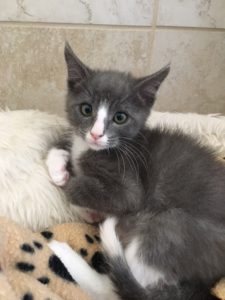 The winner of this contest, by the way, will receive a print or Kindle copy of a Klepto Cat Mystery of their choice. (Print copies will be mailed within the US only.)
Now go take pictures of your own lookalike cat, one you've seen on the streets or living in a local bookstore or nursery or that belongs to someone you know. (Note: The cats in these photos are NOT Smokey (Rags). They're lookalikes.)