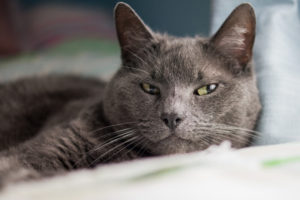 Have you made any promises to yourself this year? Are you going to change something that isn't working, work harder, take more time off, spend more time with friends/family, lose/gain weight, eat healthy, exercise more? Whew! That's a lot of promises to make all at once.
If I were to ask my cats for advice about New
Year's resolutions, they'd probably say, nap more so I can cuddle with you, buy more treats, stay home more with me, no more vet visits, bring me one of those cute birdies I see outside the window, no more car rides…
Interestingly enough, in my constant research, I came across a list of Cat-inspired New Year's resolutions. I thought you might enjoy seeing them. Here's the link: https://www.cathealth.com/behavior/playing/2559-cat-inspired-new-year-s-resolutions
In this piece, the author suggests such things as, enjoy the little things, don't pay attention to what others think of you, if you like something go after it (stalk-pounce), be an explorer. Yeah, this sounds like what your cat might tell you. And I suggest that you read the article as it really is quite valid and could be useful.
Here's another fun list of resolutions for your cat and from your cat. You'll get a kick out of this: https://caringvets.com/2017/12/new-years-resolutions-cat/
Have you made any new resolutions related to your cat or other cats for 2019? I guess if I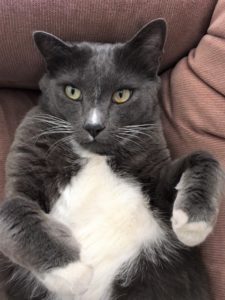 were to consider changing anything in the way I interact with or treat cats, it would be—it has to be—be more proactive on behalf of my mother's cat (the star of the Klepto Cat Mysteries) Smokey (AKA Rags). He gave us a scare last week when he had another urinary tract blockage. He MUST stay on the prescription food. NO dry food. Since Mama is 97 now and only wants (what most of us want) a happy cat who loves her, it's going to take some tough love from me to make sure Smokey has no access to anything other than what the veterinarians have prescribed. So far so good as I have confiscated all of the food and treats he's not supposed to eat.