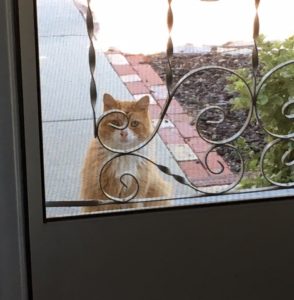 Do you have security cats in your neighborhood? They hang out among your geraniums, curl up on your doormat, and walk the perimeter of your yard keeping an eye on things. They also watch your indoor cats through your windows, the birds you feed, and any vermin that might stop by to eat a carrot from your garden.
I've said it before, I enjoy seeing cats in my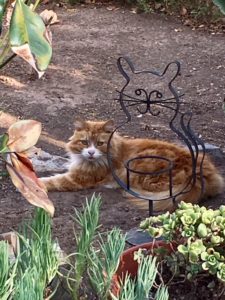 yard. And I often take advantage of their presence by photographing them for this blog. Here are a few shots of George, a Maine coon cat posing for me. Do you think he's trying to camouflage himself so we think he's one of my cat yard ornaments?