Here's one for the books (in fact I might include the concept in one of my stories). It's Flats for Pets. PetsnFlats is a German company that pairs live-in pet sitters with residents who have an extra room. From what little information I could gather, it's like an airbnb for pet sitters. If you have a home, a pet or two, and travel plans, or you want to travel, like pets, and would like a free place to stay, PetsnFlats will help you make a connection.
We do spoil our pets. Since our focus here is cats, I'd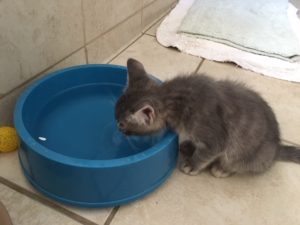 like to share a site that understands our attachment to our cats and our desire to make them happy. Check this out: https://www.uncommongoods.com/fun/pets/cat-gifts They sell everything from catnip taco toys for cats to a laptop scratching pad, even a DJ scratching pad…yeah, it looks like a record player. How about adding to your household a cat-face shaped egg mold or a custom-made pillow with your cat's image on it? My favorite is the cat beds shaped like a sneaker or a moccasin. Over-the-top cute.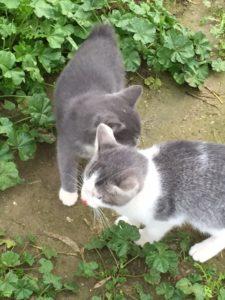 And if you like kitty-cat jewelry, you MUST visit this site. While I was oooing and ahhhing over the beautiful pieces, they offered me a $9 voucher. Here's the link: https://www.novica.com/jewelry/animal-themed/cat/
For interesting cat perches and trees, oh my, Chewey's got 'em. https://www.chewy.com/s?query=cat+perches&nav-submit-button= Of course, they aren't the only outlet for these things. If you want more options, do your own search by typing in Cat Perches or Cat Trees. Have fun! And let me know what you and your cat couldn't resist.
Maybe you noticed that I featured kitten photos today. Such fun. And I will do so the rest of the week.