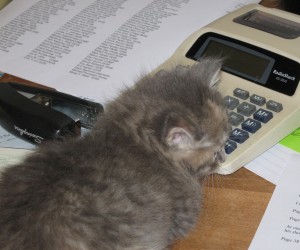 The times, they are a changing. And I love seeing some of those changes involve kindness, concern, and appreciation for the human-animal connection. It's refreshing to see some of of the world's largest companies showing compassion for our pets. Some companies even provide what they call paw-ternity leave for employees.
Whether you're a cat breeder, you've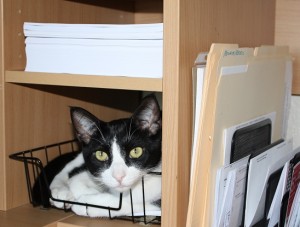 adopted a kitten or puppy and it's socialization time, you're training a young animal, or you have a sick one you're doctoring back to health, it's a rare boss that would be sympathetic and give you time off. Can you just imagine getting paw-ternity leave? Maybe, if you work for a staunch pet lover who understands the bond. Believe it or not there are companies with such a huge heart for animals that they provide time off when employees adopt a pet to aid in that all-important bonding period. Here are a few of them. You might note that none of them are in the US. http://www.businessinsider.com/companies-give-employees-pawternity-leave-2017-3?r=UK&IR=T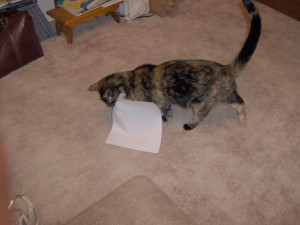 Yes, the idea of paid paw-ternity leave is a reality in the UK. But it doesn't seem to be flying yet in the US. However, there certainly are America-based companies with a huge heart for the human-animal bond. More and more companies here allow employees to bring their pets to work for various reasons—while they're recovering from an injury or surgery, on "bring your dog to work" day and other special occasions. Patagonia in Ventura, California fosters one employee's passion for rehabilitating injured and ailing birds by allowing her the freedom during the workday to work with birds.
You may be surprised to learn that some of America's major companies are also on board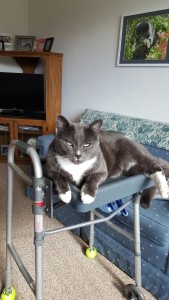 with their employees' love for their pets. Some even provide employees pet insurance and the option to bring their dog to work. Included in this list are Mars—yes, the candy company. Did you know they also make pet food? Eighty percent of this company's volunteer projects are centered around animal causes. Many California companies allow employees to bring their dogs to work, and some of them provide some amazing perks—dog beds, toys and such. They include Genetech and Salesforce in San Francisco, VMWare in Palo Alto, and Activision Blizzard in Irvine, which claims that 397 dogs come to their workplace. In Missouri, the Build-a-Bear company is dog-friendly as is the New Jersey hospital, Atlantic Health. They have the Soothing Paws therapy program. Other huge companies that are pet-friendly are Google and Go Daddy.
If you love your pet and you're seeking employment, you might look into one of these giants in the industry who have a huge heart for animals.
Announcement
Sandy Penny at Sweet Mystery Books reviewed Meowmoirs of a Klepto Cat yesterday. I'd like to invite you to visit her site and see what she has to say about it. So far all 5-star reviews for this book. YAY!!! https://sweetmysterybooks.blogspot.com/2018/07/meowmoirs-of-klepto-cat-by-patricia-fry.html?view=flipcard