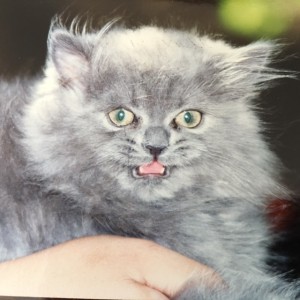 I came across this site showing crazy photos of judgmental cats or cats being judgmental. I'm sure that you've felt your cat was judging you a time or two when you ate a second piece of chocolate or you neglected to offer him a bite of your tuna sandwich or when her dinner wasn't served on time. Or maybe you get the "look" when you start to leave the house wearing a skirt that's too short or those silly ripped jeans or because you're leaving him alone. Oh my, the glaring stares we are subjected to when things don't go exactly as the cat desires.
Do you see your cat in any of these pictures?
http://cattime.com/cat-facts/lifestyle/7574-34-cats-who-are-judging-you-right-now#/slide/1
I'm off to the Cat Writer's Association Conference tomorrow in Houston to mingle with other cat people and writers, share some of my knowledge as a panelist on research and fiction-writing, sign books at a cat cafe and a cat show, attend an awards banquet and sit in on several fascinating presentations related to cats and writing. I've attended several of these conferences all over the US–New York, Los Angeles, Dallas, Arizona…and each of them has a different flavor and level of kitty-cat excitement. One of the perks is that your pets are invited. I'm leaving Lily and Sophie home, however and that's just the way they like it. Of course, I bring them gifts from the goody bag we receive as attendees. And I'll have a batch of fresh photos of attending cats and stories to share in upcoming posts.