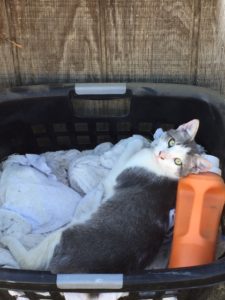 Monday we talked about what to do with your cat when you leave town for a few or a lot of days. Here's another alternative. Those of you who have been following this blog, will recognize this post as I posted it in August of this year. I thought you might enjoy seeing it again.
When's the last time you left your pet at a spa? If you're like most of us, your little Fido or Fifi gets visits from a loving pet sitter while you travel, right? Well, not all of the world's pets are treated so cruelly (I say tongue-in-cheek). Many of them are delivered to pet spas where they live like royal dogs and cats while their people are on vacation or a business trip.
I'm not talking about a regular boarding facility here, but luxury pet spas. The Olde Towne Pet Resort, for example, has opened three facilities for our furred-friends in the Virginia/Washington area, one of them costing nine billion dollars to build. There's a 24,000-square-foot spa called the Spa Paws Hotel in Forth Worth where they focus on no anxiety for the pets who visit. Chateau Poochie in Florida has themed rooms for pets.
A day at these spas for your pet is like your stay at one of the finest hotels and spas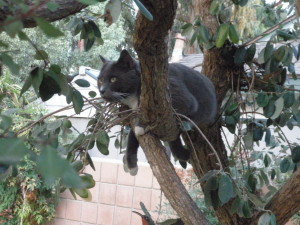 anywhere in the world. They get such amenities as paw-icures, teeth-brushing, massage, pool time, cuddle time, agility course work outs (ever hear of iron-cat or iron-dog), sunset beach walks, and even visits from Santa Claus. For the more intellectual pet, there's story time and private rooms where they can watch Animal Planet on TV.
At least one pet spa provides human sleeping partners for those pets who prefer not to sleep alone. That's a $200 extra charge.
One client said it cost him $1,000 for his dog's eight-day stay at a luxury pet spa and he was happy to pay it, knowing his pooch was being pampered. Of course, for those who want to stay connected to what's going on with their pet, there's an additional charge for using a webcam.
While I found luxury pet spas in many states, I couldn't locate a directory for ease in finding one. If you're interested, I suggest you do an Internet search for those in your area.
While, of course, pet spas cater mostly to dogs, some also welcome cats and they provide just the sort of recreation, attention, and pampering that will please the most finicky cat. Here's a story from abroad that includes information about some of the world's most fancy cat hotels. http://www.dailymail.co.uk/travel/article-2634907/Inside-UKs-luxury-PET-HOTELS-costing-owners-60-night.html Check out The Ings Luxury Cat Hotel in the UK. http://www.theingsluxurycathotel.co.uk/ Here's the Balneath Wood Boutique Cat Hotel also in the UK http://www.balneathwood.co.uk/
Sorry, my search didn't find such hotels or spas in the US. Let me know if you're aware of luxury spas specifically for cats where you live.