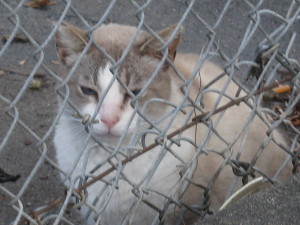 Many of us grew up knowing about the local animal control facility in our community. Here, it was called the pound. You could go there to adopt an animal, to search for a lost pet, or to drop off a stray cat or dog.
In those days, there were also a few cat hoarders. I don't think we used that term then. These people opened their hearts and homes to an unusual number of cats. Some, like my step-grandmother, knew the importance of a good spay-neuter program and would come up with the money to take care of the cats they collected. And they'd do it without donations. Others simply continued allowing the cats to breed indiscriminately and ended up with many cats who suffered because they'd become overwhelmed—just like occurs today.
And then there were cat breeders—those who liked a certain breed of cat and enjoyed surrounding themselves with more and more of them, selling some off to make extra money.
Now, in a time when so many people are trying to protect cats and save cats, there appears
to be more cat breeders than ever. Yikes, I even learned this morning that there are those who breed cats specifically for research purposes. Oh don't worry, they're regulated and licensed. Say what? That certainly doesn't make it okay with me.
Today, I'd like to talk about human heroes who give their all to save and protect cats. There are hundreds of shelters and sanctuaries designed to provide cats in all manner of need the care they require for a better life. Did I say hundreds? At last count, statistics show there are actually 13,600 community shelters. Why so many? Well, because we aren't doing a very good job of taking care of our cats.
There are 3.4 million cats entering animal shelters per year.  And some of those shelters provide permanent homes for unwanted cats, some provide hospice care, others take in disabled cats, and some even specialize in cats with communicable diseases.
Cat House of Kings in California, is billed as the world's largest no-kill no-cage sanctuary. They maintain around 700 unwanted cats and they've saved more than 24,000 cats over the years.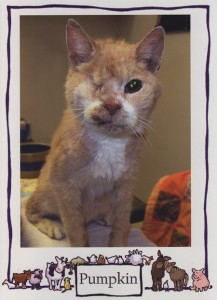 Other similar sanctuaries that specialize in special needs cats are Tabby's Place in New Jersey and Milo's Sanctuary in Burbank, CA. There's also HEART in New York.  Many cat sanctuaries focus on cats that can't be re-homed—those that are terminally ill, have been abused, or have disabilities.
If you have a heart for cats with disabilities, here's a link where you can tap into the possibility of adopting one http://www.petswithdisabilities.org/catadopt.html
Most of us do what we can. We adopt (rescue) the number of cats we feel we can properly care for. We become educated so we can most appropriately care for our cats. And we spoil our cats in every way possible. But aren't we grateful to those who go beyond and take responsibility for the thousands of cats that have no one else, those that have come into being or are left behind because of ignorance?
Yesterday was Love Your Pet Day. Today we celebrate those who go above and beyond loving a pet or two. They embrace all of the furry beings who come to them in need.