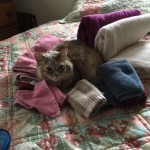 Cozy Mysteries involving cats seem to be the rage these days.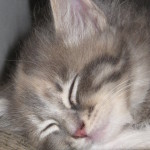 Men, women, and young adults all over the globe enjoy chilling on a summer day with light reading. And what can make even a mystery story more enjoyable than the inclusion of a cat (or 2 or more)? In fact, many readers are petting their own cats while reading the Klepto Cat Mysteries.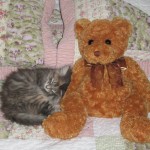 Along with cozy mysteries, I think of cozy cats. Today, I'd like to share photos of my cats looking cozy, relaxed and carefree.