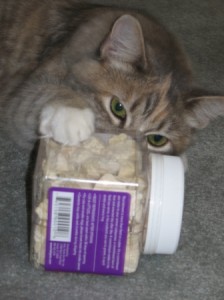 This is the last day of the Klepto Cat Mystery blog tour. What fun we're having. The reception has been great. Ironically, just as the tour for my 9th book, Mansion of Meows is about to end, I've finished the sequel—Klepto Cat Mystery Book 10 (still fussing with the title). It's with the proofreader as we speak—so watch for it to debut in a month or so (depending on when my formatter and cover designer can do their part).
Today's blog stop is at Socrates' Book Reviews. Here's the direct link: http://bit.ly/1Dnkl8q
I really enjoyed putting this whole blog tour together, but this is one of my favorite stopovers. The title of my guest post is "Cats—The Author's Pawtners." Today, I'll talk about why cats and writers go together. I'll share what came first for me, the cat or the writing. I'll reveal some of the disadvantages of writing with cats—some of the naughty things my cats do. Some years ago, for example, my Himalayan stepped on my keyboard and deleted the entire book I was working on. Sophie, our tortie, used to be our fax machine monitor. When she'd hear the machine, she'd rush in and retrieve the fax, then shred it. Oh yes, cats can be a comfort and cool companions, but as many a writer will tell you, they can also foster Cat-astrophes.
Be sure to visit all of the sites on my blog tour this week. Read interesting articles about writing and cats. Sign up for free books.
Mikie's Hope–http://bit.ly/1MoaFtR
Conscious Cat–http://consciouscat.net (for March 11, 2015)
Mochas, Mysteries, and Meows – http://www.mochasmysteriesmeows.com (March 12)
Sweet Mystery Books — http://sweetmysterybooks.blogspot.com/2015/03/a-mystery-writers-confessions-by.html
Rhonda Reads A lot — http://www.readalot-rhonda1111.blogspot.com (March 14)
Today it is Socrates' Book Review—Cats—the Author's Pawtners. http://bit.ly/1Dnkl8q
Order all Klepto Cat Mysteries at Amazon.com: http://amzn.to/1kAI8I2