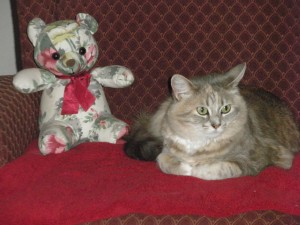 Rhonda at Read-A lot-Rhonda reviews Mansion of Meows today at her blog, http://www.readalot-rhonda1111.blogspot.com What is her honest opinion of the book? You might find it interesting. Sign up to win a free copy.
Our blog stopover yesterday was at Sweet Mystery Books and my post is still up. Be sure to visit Sandy Penny's sweet mystery book blog, read my "Confessions of a Mystery-Writer" and see a never-before-published picture of me with two adora-dorable kittens. http://sweetmysterybooks.blogspot.com/2015/03/a-mystery-writers-confessions-by.html
Read what turn of events caused me to even consider adding fiction-writing to my nonfiction repertoire. I think you'll find my story interesting. And read Sandy Penny's review of my latest Klepto Cat Mystery book, Mansion of Meows.