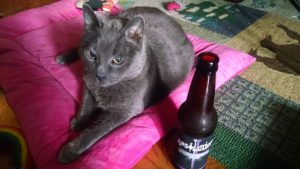 Cats are creative creatures. They can come up with some very interesting ideas, which is why we humans need to be ever-alert to what the cat is doing. Sometimes they can get themselves into serious trouble even inside the safety of a home. I'm sure some of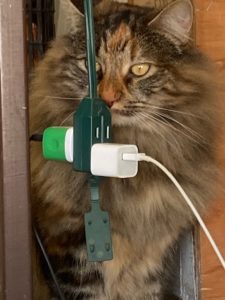 you have learned from your cat—things like, keep blind cords and chocolate and grapes and lilies out of reach. But today I want to talk about interesting things cats do that may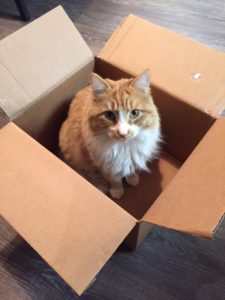 not be harmful—but kind of fun and entertaining and amazing.
Our Sophie used to keep an eye on the TV for clues as to when we were going to head for bed or when it was dinner time. She'd hear a certain theme song or voice of a TV personality and seem to know what would happen next. Yeah, I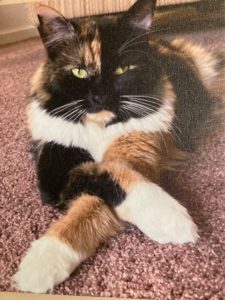 guess we're creatures of habit around here.
I've written before about our cat, Winfield, who would check the kibbles bowl at bedtime and let us know when we needed to add kibbles. Who knew a cat had the ability to or an interest in planning ahead like that?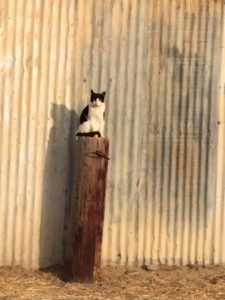 We've had cats that create games for us to play with them. There's that rare cat who will bring you a toy to toss. Olivia does that occasionally. What a smart way to engage a human in play. Around here it works every time.
Olivia's latest game is to knock paper wads off the top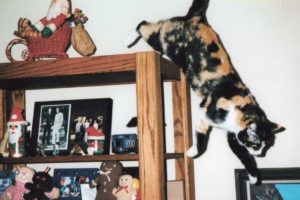 of her tunnel. We toss a paper wad or one of her toys on the tunnel and she dives in there and bats it off. We play this game every night now about half hour
before bedtime and if we don't set up the tunnel, she will remind us to do so.
Here's a site showing other interesting and some weird things cats do—one of them has to do with leaping up against the walls. That's something else Olivia does. She screeches and leaps as high as she can against the wall. It's like she has all this energy at times and doesn't quite know what to do with it.
What crazy and interesting things does your cat do?
https://www.aspcapetinsurance.com/resources/14-weird-cat-behaviors-explained/