Tomorrow is Cuddly Kitten Day. Folks, you know what to do to celebrate this charming holiday. Yup, cuddle with your cats. For an added thrill, visit someone you know who has a kitten. This will surely make you smile.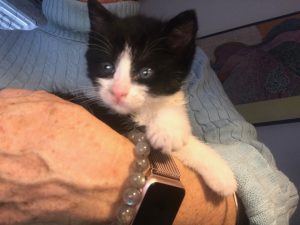 The kitten will love it, too.
Shelters are starting to fill with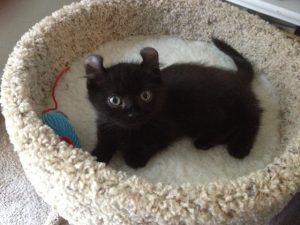 kittens. In fact our local shelter is having a spring kitten fling soon. I'm so tempted to go there and play with the kittens, but I don't want to bring one home and upset Olivia's apple cart. Plus at my age, it's not wise to commit to a kitten—an older cat is a better option.
By the way, yes, I have a godparent for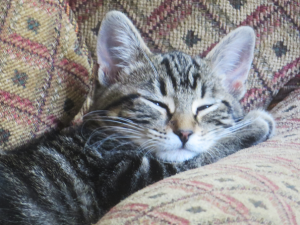 Olivia—not one of my daughters, unfortunately. They all have dogs and small grandchildren going in and out. Olivia isn't used to that much activity. Olivia's godmother is alone, no children or grandchildren. She adores cats and has fallen in love with Olivia like so many have through my facebook posts and the Calico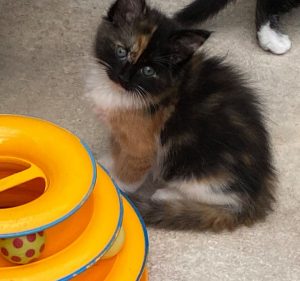 Cat Mysteries. Her cats have always been inside only cats. And she's 20 years younger than I am. A purrfect choice, should something happen to me.
Do you have a godparent for your cats?
I was godparent to four beautiful cats once. What a shock when my younger, healthy friend died of an aneurysm.  She had already set it up for me to take possession of the cats. I had four of my own and she did not expect me to take all of hers in, but I organized the adoption of the four cats and made sure they went to the right homes and boy was this a successful and touching experience. The full story is in my book, Catscapades, True Cat Stories.