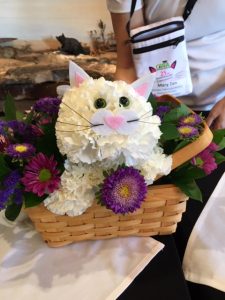 The first time I saw a flower arrangement depicting a cat was at a Cat Writers Association conference. I just thought that was the dearest thing and so creative.
Since then I've seen other cat-related flower arrangement. Talk about something that will make you smile.
In case you want to create one or ask your favorite florist to do so, here are dozens of ideas. https://www.pinterest.com/pin/526358275168970353/
It's also national catio day–Do you have a catio for your cat?