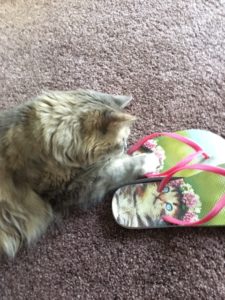 Take your pick on which cat holidays you want to observe this week. Tomorrow is Dress Your Pet Day. Does your cat have a wardrobe—maybe a tutu or a cape? What about a harness?
People are more inclined to dress dogs than they are cats and I think we all know why. The reason is more about the cats than the person. You might have a desire to slip an adorable bonnet on your cat, but how many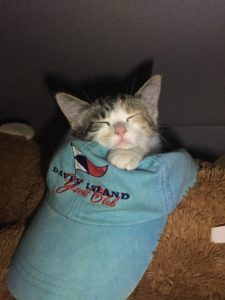 cats do you know that would tolerate it?
I said I know people who dress their cats—well, I've seen cats all dressed up at Cat Writers Association conferences I've attended, and at cat shows. I vividly remember meeting one cat who was with a woman in a wheelchair. Both were dressed for high tea with the queen. The cat even wore a fancy hat and glasses and carried a handbag. Can you imagine it? Adorable.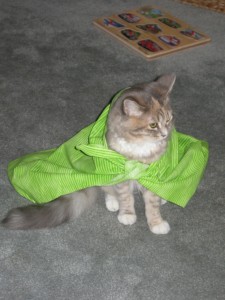 I know people who dress their dogs every single day. It's cute, but…a little odd to me.
Another holiday I didn't see coming is Kiss a Ginger Day. That occurred January 12th. No worries, if you have a ginger cat, you can celebrate this every day of the year.
Kiss a Ginger Day actually came about to celebrate red-
headed children who were sometimes being teased or worse because of their hair color. There's quite a history of fear and abuse around people with red hair. International Kiss a Ginger Day was started in 2009 to honor people with red hair, but of course the cat is going to get in on the fun. So if you know a special ginger cat, it's never too late to express your love.
Here's a site celebrating some of the most well known ginger cat influencers. But don't forget Garfield and Morris.
https://cattime.com/national-day/32617-cats-kiss-a-ginger-day
Next week we celebrate National Answer Your Cat's Questions Day so be thinking about what you your cat might be asking you.