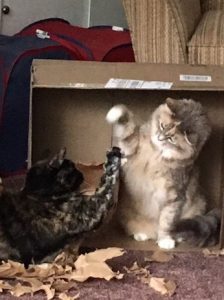 Cats love boxes. Bring them a gift in a box and they'll opt for the box as the gift. Most cats are eager to watch you open your deliveries. At our house Olivia and Sophie will practically sniff the tape off a package, then sit guard over it until we finally open it. No, they aren't eager to see what's inside, they're eager to get inside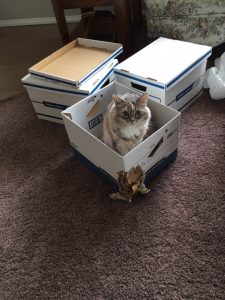 and take command of the coveted empty box.
Olivia has actually put two and two together and came up with the fact that there's a reason to like the UPS and Amazon delivery trucks. Instead of run to the back of the house when one pulls up, she runs to the window with excitement.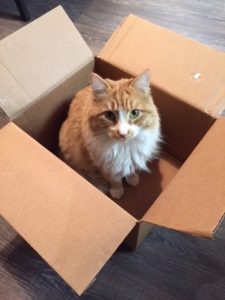 But a group of cats in British Columbia have taken their adoration for deliveries even further. They have made claim to the item that was inside the box to the point that they're keeping their people from using the new Vitamix that came inside.
The three household cats take turns holding the box (with the Vitamix in it, mind you) hostage. They've hijacked it, deemed it their own, and they don't seem willing to give it up. It's a cute story with pictures. Enjoy:
https://www.mprnews.org/story/2022/01/14/npr-cat-vitamix-blender-box-standoff