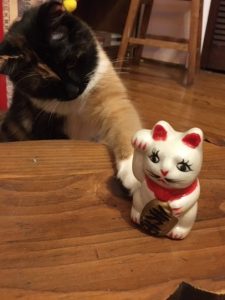 If you've been reading the Catscapades blog posts for long, you will recognize this as a change. Yes, changes are a-coming. You see, I started this blog in March of 2009—over 12 years ago. I've made over 3,000 posts, which consisted of around 900,000 words.
Do you know what that means? I've challenged myself to come up with new topics, concepts, reports, news items, themes, subjects related to cats five times a week every year for 12 years or 260 of them per year. Folks, there comes a time when what worked no longer works, when what was once a lot of fun becomes a bit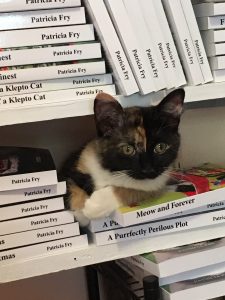 of a chore, and when you just feel as though your material is no longer fresh. To me that means it's time for a change. Here's how I plan to shift my gears.
I'll be posting just three times a week. I haven't decided if I'll have a theme for each Monday post, Wednesday post, and Friday post or if I'll pretty much follow my pattern of trying to keep things interesting with a mix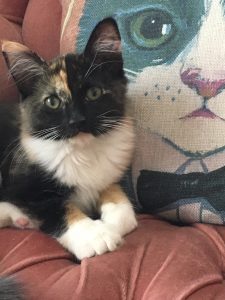 of posts on unique cats and items, news, comments on cat-related situations and specific cats, my personal observations about cats and experiences with cats, as well as announcements related to the Calico Cat and Klepto Cat Mysteries. I'll most likely continue to mix in a little (or a lot) of cat-related fun and humor. If there's anything you'd like me to cover here, just let me know.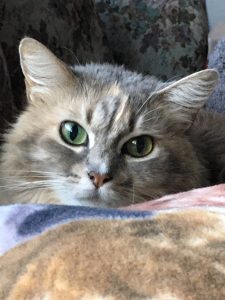 I appreciate Rags's and Olivia's fans more than you know and I appreciate those of you who have followed my blog over the years—as well as all of you new followers and those of you who simply pop in once in a while to see what's going on at Catscapades.
I could also use help with my titles. So far I'm going with Meowy Monday, Paws Up for Wednesday and Feline Friday Fun. Like? Dislike? Ideas?
Stay tuned each Monday, Wednesday, and Friday. I'm pretty sure you get a notice in your email of each new post. If my blog program fails to inform you, just know that there are fresh posts three times a week at https://MatilijaPress.com/Catscapades.