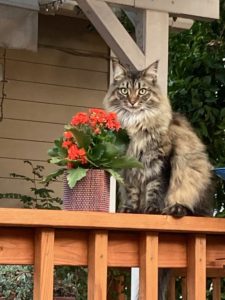 We all have ways of naming our pets. Today I thought I'd explore this concept. I hope to get your feedback for a follow-up post. So email me PLFry620@yahoo.com or leave a comment here sharing stories of some of the unique ways you've named your cat(s).
Did you use a name you've had rolling around in your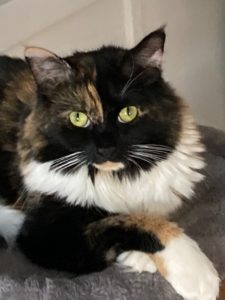 mind for years? Or did you get to know the cat before you chose a name? We name some cats for their coloring or markings or genetic background or maybe because of where we found the cat—Alabama, Laguna Beach… Sometimes a cat comes with a name. Do you change that name or keep it? I've done all of the above.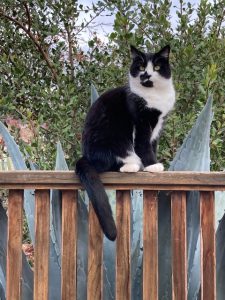 I once adopted a year-old-calico named Katy. We already had a Himalayan named Katy, so we let the new cat name herself. When we noticed that she always followed us into the kitchen—we couldn't go into the kitchen without this cat following us, one day I broke out in song. "Someone's in the kitchen with Dinah…" And it stuck. She became Dinah.
It took us a while to name Lily. When we realized what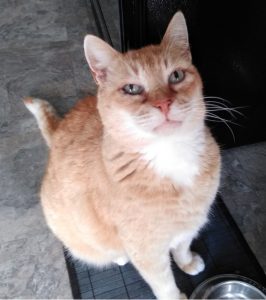 a sweet little lady kitten she was, we knew she needed a soft, gentle name. I've named a calico Cali and a white cat Snowflake. I named a shaded-silver Persian Crystal—partly because of her coloring and partly because I received her as a gift on my crystal anniversary.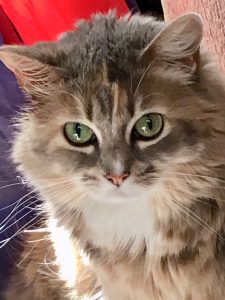 What about Olivia? Someone at the shelter where she landed after being rescued named her Olivia and it fit, so we kept the name.
My mom and dad named a stray who came into their hearts some years ago, Smokey. He was shades of grey and obviously part Maine coon, if not full Maine coon. After losing Smokey to kidney failure as he aged, a grey-and-white kitten came into their life and they tried ever so hard to come up with a name for him. Each name they gave him failed. They kept calling him Smokey. So they finally gave up and allowed his name to be Smokey, too.
How did you name your cats?