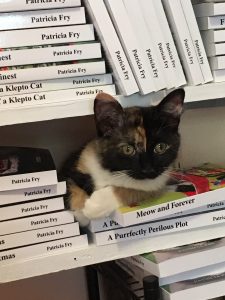 I've shared stories here before of working cats and library cats. I think we all find this concept fascinating. Don't you enjoy walking into a library, a bookstore, a pet store, or a veterinary hospital, etc. and seeing a cat strolling through the building or curled up napping on the counter or taking inventory of the merchandise or just greeting customers and patrons?
I always smile when I walk into my chiropractor's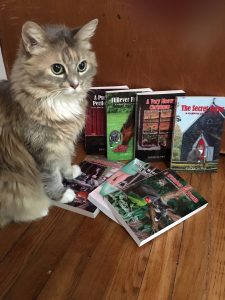 office or our local nursery and see the resident cat at work or play. Our local library had a cat at one time who would help students do their homework, assist patrons in choosing the right book, and mingle with people enjoying the outdoor secret garden. This week I happened upon a site that brought back memories of that cat and the calm that would spread
through me upon seeing him. I thought I'd share the link which I'm quite sure will cause you to smile. Even just the thought of a cat in the library or a bookstore is a bit therapeutic. https://www.mentalfloss.com/article/52810/10-cats-who-live-library
At this site you'll meet Trixie, a cat who was dropped off at a library in Independence,
Kansas—similar to the story of Dewey, the most famous library cat of all. You may recall he was found in the book drop on a winter day in pretty bad shape and recovered to a lovely life delighting library patrons who came from all over the world to meet him.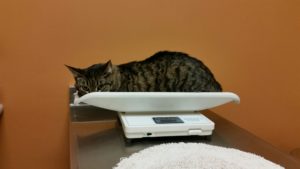 There's a cat working in the library at Texas A&M University. Miko is their pest control specialist. There are also library cats in St. Helena, CA, Bradford, PA, Long Island, NY and a very special cat working in a library in Russia.
Kuzya got the job at the library in Russia after applying using his uncanny ability to look cute and fluffy. He did such a good job in his role that he was promoted to assistant Librarian—a promotion that came with a new dress code. You must check out the link and see him in his adorable bowtie.