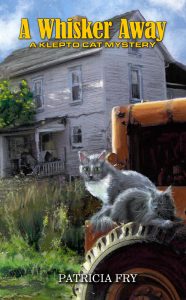 First, I'd like to announce that both the Kindle and Print versions of Book 52 of the Klepto Cat Mystery series, A Whisker Away, are ready for purchase at Amazon.com https://www.amazon.com/dp/B0978226LP/ref=tmm_kin_swatch_0?_encoding=UTF8&qid=1623755342&sr=1-1 . Order your copy today.
Speaking of Books: Have you read Debbie De Louise's book Pet Posts: The Cat Chats? This is a fun and informative book featuring blog posts—some of them written from the cat's point of view. Also available in print and ebook formats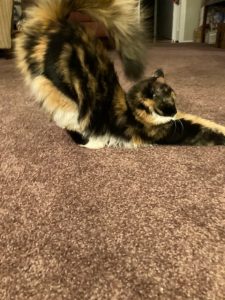 at Amazon.com.
We all love hearing and reading about some of the amazing things cats do. And make no mistake, cats can do and have done some pretty incredible things. How often do you marvel at something your cat does—his reaction to  a word, a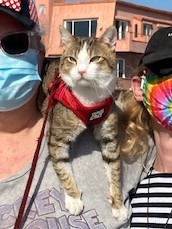 timely gesture as if he understood a command or a suggestion, an unexpected response, or a seemingly brilliant and totally unexpected activity or response?
Some cats become famous for things they've done whether the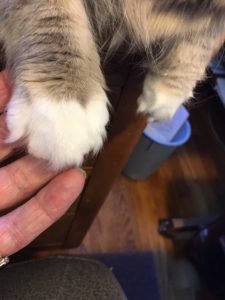 deed was intentional or not. Heck, when it saves a life, who cares what made the cat do it, instincts, a survival mentality, or intelligence?
Here's a rundown of 10 incredible cats doing some pretty amazing things, from saving a baby to surviving a fire to chasing a bear up a tree (and this cat was declawed, believe it or not). There's the story of Tiger, a cat that took on four pit bulls and, not only saved a 97-year-old woman's life, but survived to mew the story, as did a feisty cat who challenged an alligator.
Also in this collection of hero cat stories, is one about a cat that called 911 to save its owner and how cats were used in wartime.
And to think that we commune and cuddle with some of these rough-and-tumble warriors.
https://www.toptenz.net/top-10-amazing-cat-stories.php