Some of you might be wondering how many of those ships stuck at the Suez Canal were carrying cats. Or is it just me? I didn't get an answer to that question, but I did find out that some of those ships are/were carrying livestock—sheep, being most likely. Some say there could be thousands of animals in the hulls of some of those ships.
Cats on board isn't out of the question, though, as cats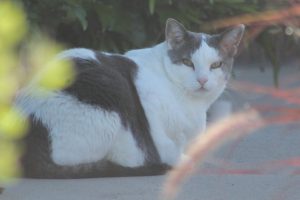 on boats and ships are common and have been for centuries. Here's a fun article featuring some of the more famous cats on ships: http://petslady.com/article/kittens-sea-nine-legendary-ship-s-cats I particularly like the story of Trim, a kitten born on a ship heading for Australia in 1799. There's a story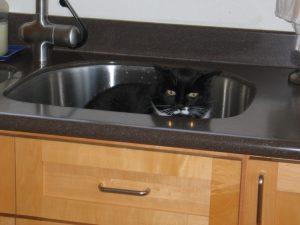 about Trim falling off the ship at one point when he was still a kitten and climbing back up on a rope. Now that's a nautical cat. He was so well-thought of that a bronze replica of Trim sits in a Sidney library.
Here's more cat news. In recent months in Thailand five Scottish-fold cats and a Bengal, valued at thousands of dollars, were confiscated during a drug raid. The crooks were accused of using them to launder money.
And just for fun, I thought I'd share a Huffington Post weeks' collection of their funniest cat and dog tweets. There is some hilarity here—also some kind of uncouth comments. I love the picture of the cat in what looks like a bird feeder or little hammock hiding up in a tree. Cute. Enjoy.
https://www.huffpost.com/entry/funniest-tweets-cats-dogs-february-27-march-5_n_603e8d77c5b6d7794ae273a1
Note: None of the photos reflect the stories I've shared here–they're random photos from my collection.