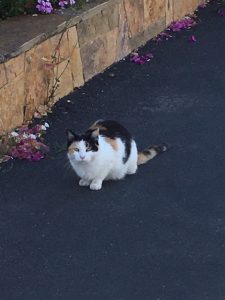 I read this week that if you're preparing houses for feral cats this winter—in particular where it freezes—you should not use blankets in the house. Use straw instead. Evidently blankets tend to freeze in icy temps, defeating your efforts to warm the cats. Hmmm, definitely something to consider.
Here's another warning for those of you who try to help the feral cats in your area. I wrote once about the great idea I came across online to use old truck tires for cat houses. Well, it seems that isn't such a good idea. As it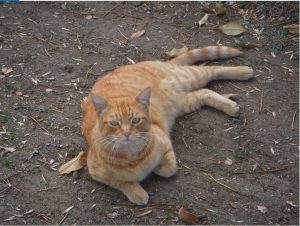 turns out, the toxins in the rubber that can be a danger to the cats.
If you don't currently help the strays in your neighborhood, you might consider it. You can purchase ready-made cat houses from around $40 each. Or there are a lot of ways to repurpose items to create suitable shelter for homeless cats. Cut an opening in a Styrofoam cooler or a plastic storage bin, for example. Animal carriers are everywhere—sitting on the curbside, at secondhand stores, being given away on local facebook pages. Snag a couple and insulate them for the feral cats in your area.
Here's a site you might find interesting as it features some ideas for creating suitable shelters for the cats roaming unloved in your neighborhood.
https://balconygardenweb.com/diy-outdoor-cat-house-ideas-feral-cat-shelters/