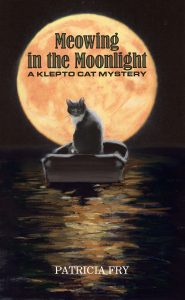 I want to thank those of you who take time out of your busy days, whether you're isolating or you're an essential worker, for leaving kind reviews at the Klepto Cat Mystery pages at Amazon. Here's one we received recently for Book 47, Meowing in the Moonlight
"Deserves 100 stars:
It's important to me that a book grabs my attention right from the beginning and holds it throughout the entire book. This is another Rags mystery that did exactly that. I loved the story line and the wonderful characters. As always Rags had his A game going on. This series is one of my top 5 and I absolutely love it."
What a lovely message to see after a long day of writing. By the way Book 49 will be back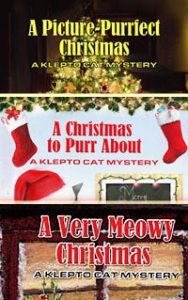 from the editor soon and I'm half-way through the first draft of Book 50 in the series. And to top it off, sales were up in November. I guess people are doing a lot of reading while in isolation and the Klepto Cat Mysteries offer a wonderful escape. If you haven't read any of these books, pick one up or download it onto your reading device and enjoy a couple of hours of sweet kitty-cat humor, intrigue, and mystery.
Another fan wrote to me just yesterday. She said, "I enjoyed your Klepto Cat books so much. I can't wait for more in the series. I usually try to wait until there are 3 or 4 new books to read all at once, but I doubt I will be able to wait. You do such a wonderful job of defining the characters and their lives. When I finish one of your books, I miss the characters like they are friends I have known for years. I finished Meowing in the Moonlight on Wednesday. As I was reading it I kept getting up and finding things to do. My caregiver asked if the book I was reading wasn't very good. I told her it was the last book in the series (so far) and I was trying to make it last longer. You have such a great imagination and a wonderful sense of humor. I don't know how you come up with so many things to get Savannah and Rags into without being repetitive, but keep up the good work." Signed, a Very Happy Fan.
PS Don't forget we have a great collection of holiday stories. Contact me about purchasing autographed copies. PLFry620@yahoo.com