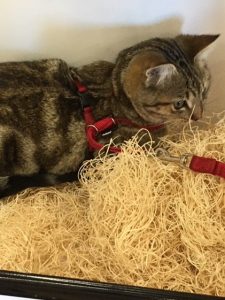 Nine more days until I meet my new kitty, Olivia. And I'm preparing in every way. Yesterday I talked about what to expect when you bring a new cat into your home. You may have had cats most of your life, but I have to tell you that when you lose one or add one or two, just about everything changes. Each of my cats and groups of cats has taught me something—usually many things. And some of these lessons I've carried over the years.
For example, always check your shoes for a dead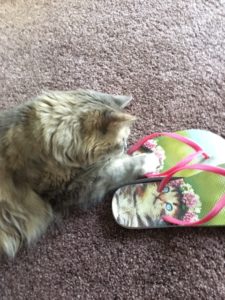 mouse, an upchucked furball or even a toy before putting them on. (It happens!)
I learned to do away with drapes. I go with valances in my house. And what about other window coverings? It's impossible to raise your blinds without a cord—yes, some kittens will chew them off. Beware.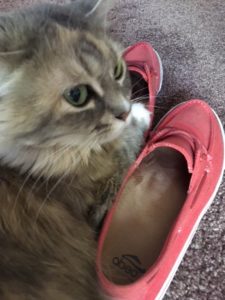 Vases of flowers are a thing of the past with some cats. When I'm treated to a bouquet, I carry it around with me from room to room whenever the cats are active.
I've learned techniques for photographing cats. Number one, you have to be sneaky and quick.
Check with the cat before going in for a snuggle.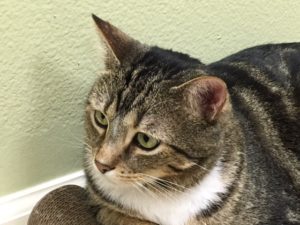 And it occurred to me that summer isn't the best time to bring in a kitten because they love to climb your leg to see what you're doing—especially in the kitchen. And it's too hot this time of year to wear long jeans. Ouch!
A cat can certainly bring fun, laughter, and unexpected creativity into a home and they can find themselves in all sorts of trouble. It's a good thing they're so darn cute because laughter is so good for us.