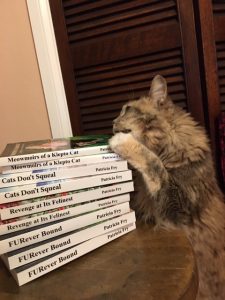 Book sales are up! And it's not just wishful thinking on my part. According to Ingram's BISAC studies this is true across the board, with humor, especially related to animals and history, leading the pack with a 1085% increase in sales. Young adult book sales are up 843% and fiction (mystery, fantasy) are up over 500%.
Those staying safer at home are also reading up on business topics, gardening, health, crafts and hobbies as well as religion. Yes, Bible sales are up.
In weeks prior to the wide-spread stay-at-home orders,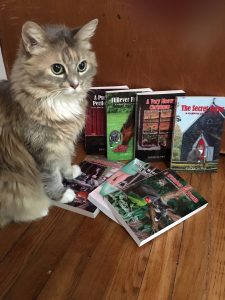 book sales showed that our focus was more on self-help, such as cooking; body, mind, and spirit, and language arts. And the increase in book sales was not as dramatic.
It appears that we want to be somewhere else right now, even if only in our imagination. If you haven't read a Klepto Cat Mystery, give it a try. Here are a few of the wonderful comments from readers:
"I'm absolutely in love with this clean cozy mystery series."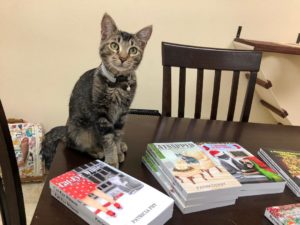 "Love this series. The characters, both human and animal, are engaging."
"This is a great series that all animal lovers will want to read."
"This series has everything: humor, drama, lessons, tears, laughter and best of all, Rags."
"These stories are so heartfelt and well-written."
"Life is always an adventure with Rags."
For more on recent week's bookselling trends visit: https://www.ingramcontent.com/publishers/lp/best-selling-bisacs
To order any or all of the Klepto Cat Mystery series for your e-reader, go to Amazon.com. For print books, purchase them either at amazon.com or http://www.KleptoCatMysteries.com.