There are thousands—maybe millions—of quotes about cats. I love reading them, don't you? I guess my loved ones know it because I received two beautiful books with poems, quotes, and sayings about cats for Christmas this year. Can't wait to settle down with them one rainy afternoon. I'll cover my feet with a cozy blanket, which will surely entice Lily and Sophie to join me in my reverie. (Hey, maybe that's a worthy quote.)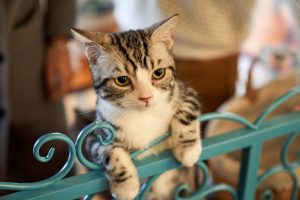 Here are some quotes I found this week that I thought you'd enjoy. Of course, some of them are classics. Check out the links below for more delightful, humorous, snarky, and fun quotes inspired by cats.
There are two means of refuge from the miseries of life: music and cats."Albert Schweitzer.
No matter how much cats fight, there always seem to be plenty of kittens."Abraham Lincoln.
The smallest feline is a masterpiece."Leonardo da Vinci
Time spent with cats is never wasted."Sigmund Freud
James Herriot said, "If your cat falls from a tree, go indoors to laugh."
Rod McKuen said, "A dog will flatter you, but you have to flatter a cat."
And how about these beauts?
Charles Dickens once said "What greater gift than the love of a cat."
I like this one by Patricia Hitchcock (daughter of Alfred), "If you want to write, keep a cat."
Please enjoy more quotes at these two sites. If you get addicted like I did, you may want to find others. Have fun.
https://www.shutterfly.com/ideas/cat-quotes/
https://cattime.com/lifestyle/1470-25-famous-quotes-about-cats