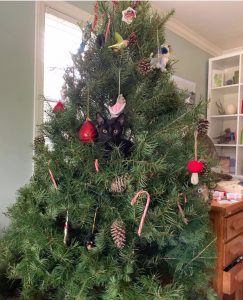 Is your cat showing signs of boredom? Actually, she probably had a pretty good month helping you wrap presents, knocking Christmas tree ornaments around, and playing among the gift bags and pretty paper. And what about the constant flow of Amazon boxes arriving at the door and being unloaded before her eyes.
But now that the hustle-bustle and fun is over and you're settled in each evening reading your latest Klepto Cat Mystery, your cat just might be bored.
What are the clues? There are several: naughty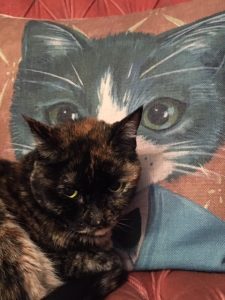 behavior, over-grooming, sleeping more, eating more or eating less, inappropriate urinating, clawing furniture… What are the remedies? Well, I love those outlined at the site noted below. They include putting that book down for a while and playing with your cat, making room for her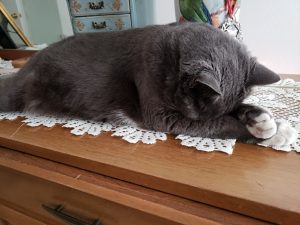 with you in that overstuffed chair so she doesn't feel left out, and leash-training her so she can get some exercise in the fresh air.
You know your cat. You recognize when she's displaying a new behavior and you're probably on it. If that new behavior seems to be related to boredom, check out this site for some great insight and ideas. I'd love to hear how your cat acts out when she's bored and how you remedy it.
https://pawesomecats.com/is-your-cat-bored-10-ways-to-prevent-boredom/