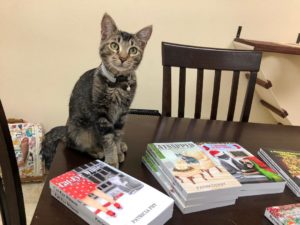 But first, an announcement: Book 39 of the Klepto Cat Mystery series is now available at Amazon.com in both print and Kindle formats. Order A Purrfectly Perilous Plot today. I think you'll find it an interesting, fun with an unexpected series of twists and turns.
I enjoyed being a panelist at the 805 Writers Conferences yesterday. Despite the nearby fire—about 10 or 12 miles away as the crow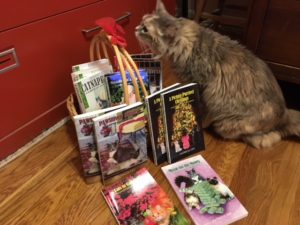 flies—writers arrived at the Mandalay Beach Resort in Oxnard for inspiration, resources, and tools. More than a dozen professionals were on hand to teach and mentor along with several literary agents and publisher's editors who invited pitches from eager authors. At least a few of these authors floated home with the encouragement they need to complete and/or submit their writing project.
I sat on a panel discussing self-publishing. Self-publishing is not a new concept, but certainly one with some innovative new twists. Our audience sat at attention as we four panelists shared our publishing background and discussed current options along with the possible pros and cons of each.
Why do I still accept invitations to speak to authors on publishing and book promotion when my focus these days is writing fiction? For two reasons: I feel I can still be helpful to budding and struggling authors. I've had experience with every type of publishing and I've pursued many avenues of book marketing. I'm one of those success stories (according to some).
But there are additional reasons why I do this. I enjoy helping others if I can. AND it gives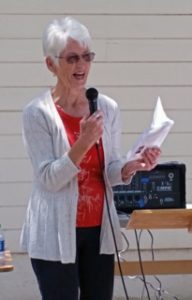 me the opportunity to promote my Klepto Cat Mysteries. How? you ask. As was the case with this conference, I get to bring my books to show and sell. I signed some of my publishing and book marketing books as well as my Klepto Cat Mysteries for eager readers. I get to talk about the writing I'm doing now (fiction) as it relates quite deeply to my professional history—in fact, this series is an interesting part of it. I use this venture as an example when talking about publishing options and how to choose the best one for you and your project.
And, folks, when I get a new reader, I'm opening people's minds to the abilities and charm of the ordinary house cat. My message on the cats' behalf is spreading and I continue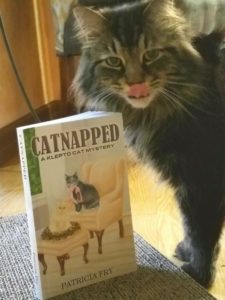 to make a difference for cats as well as in the way we relate to one another in kindness and love.
You didn't know that? Then you haven't read one of the Klepto Cat Mysteries. Next month is Christmas. I suggest you order my holiday bundle NOW for your reading pleasure and as gifts. Https://KleptoCatMysteries.com Click on the RED "Special Offer" bar. This bundle is discounted through December 10, 2019. What will you will receive? My 3 holiday books: "A Picture Purrfect Christmas," "A Christmas to Purr About," and "A Very Meowy Christmas." And 3 bookmarks. Don't wait—order today.