People send me some interesting stories about cats who are out and about and I also search the internet and other sources for fascinating tidbits about cats. Here's one I got a kick out of. In Japan, guards at the Onomichi City Museum turn away two would be visitors several times a week. They won't give entry to Ken Chan and Gosaku no matter how they try. Why? Because they're cats.
Evidently, ever since the curator included a photo exhibit featuring cats back in 2016, Ken Chan (a black beauty) and Gosaku (an orange tabby) have been trying to get in to see it, but so far they haven't made it past the front door.
Here's good news for the widow or divorced middle-aged woman with a cat. It's been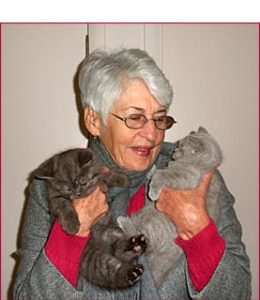 determined that there is no such thing as the "crazy cat lady" stereotype. Heck, I'm a little offended by this finding. Wouldn't you consider women who gather to talk about cats while wearing cat ears a little bit crazy—in a fun way? As you know, I belong to a group like that. But the consensus is after this study that the typical, traditional crazy cat lady is thought to be a lonely, depressed, and anxious older woman with a cat and now they say this woman doesn't exist. Interesting.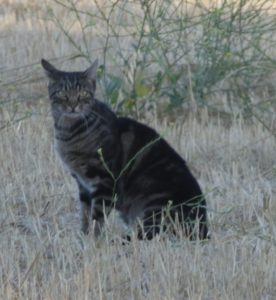 And here's the story of a cat who was reunited with her family after missing for eleven years. No one knows what she was up to over most of that time, but during the last three years, an SPCA member has been monitoring this stray in her neighborhood. When she finally gained the cat's confidence, she managed to check for a chip and sure enough, she had one. Boy was her owner surprised and happy to have her cat returned. Another happy-ending story and all because of a cat person who went out of her way and a family's foresight to have their beloved cat chipped. It's a shame, however, that the owners missed out on eleven years with their kitty and that the poor cat had such a rough life most likely on the streets of New York.
Here's an article with tips for what to do when your cat goes missing.
https://www.catster.com/lifestyle/13-tips-what-to-do-cat-goes-missing