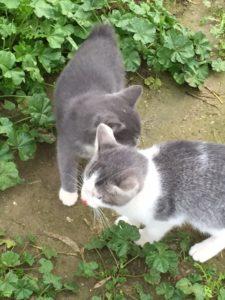 What causes a person to become so overwhelmed with cats that they can't take care of them? Many cat hoarders start out wanting to help cats. Some don't have the means to do the right thing by having the cats spayed/neutered. The cats keep having kittens, more cats come to them, and soon things get out of hand.
If you're looking for a fur-ever fur-friend, this is a good time to find one. Cats are still being abandoned. They're still being rescued by the droves from hoarding situations. So check with your local shelters for wonderful cats so very much in need of a loving home where they're safe. If you're in the Philadelphia area check out this site showing some of the cats in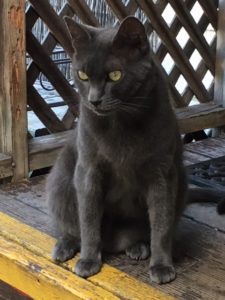 currently needing homes. https://www.msn.com/en-us/news/us/cats-in-philadelphia-looking-for-their-fur-ever-homes/ar-AAEeURj Here, you'll meet adorable Willow, striking Puma, and sweet Pepper, among others.
In New York, Simba, Tiger, and Bubbles are among the hundreds of cats waiting to be adopted. Thirty cats were found in a van and rescued in Fargo, ND last week. They'll be up for adoption soon, as well.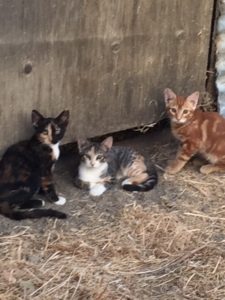 It doesn't matter where you live in the US—even the world. There are cats in need. 178 cats were rescued from a home in West Bloomfield, MI in May and may be ready for adoption as we speak. In June, in Polk County, Iowa, there were found to be over 176 cats living in horrendous conditions and nearly 200 deceased cats on the same property. And there was another case of cat hoarding where dozens of cats were rescued in Billings, MT.
Here's an article with information on how to recognize when someone in your neighborhood or a friend is in over their head with cat responsibility. Sometimes the individual has a disorder, but there often are clues that neighbors should pay attention to. Maybe by reading this, you'll be able to save unsuspecting cats or thwart a hoarding situation because it gets out of control. https://www.petplace.com/article/cats/pet-behavior-training/hoarding-cats-how-to-recognize-animal-hoarding/