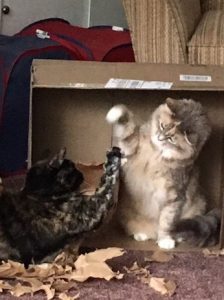 I get squeamish when addressing the topic of declawing cats. I've never done it and never will do it, unless for medical reasons—the cat has a serious infection in the paw and must have a claw removed, for example.
More and more cities and states are banning the practice of declawing cats. New York state is seriously considering a ban along with California, New Jersey, Massachusetts and others. Cities that already ban this practice include Los Angeles, San Francisco, Beverly Hills, Santa Monica,  and Denver. At least twenty-eight countries outlaw declawing. They include England, Israel, Italy, Germany, and Portugal.
Some say that declawing can cause an increase in the cat biting and possibly avoiding the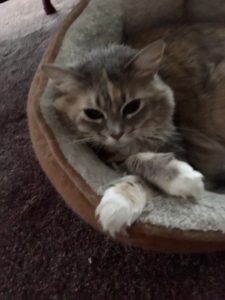 litter box, which often leads to surrendering the cat. In case you want to read the entire article published this month in the New York Times: https://www.nytimes.com/2019/06/04/nyregion/cats-declawing-law-ban.html
Cats clawing furniture can be a problem, but in my world I'd rather put up with mildly frayed furniture and cat hair on my clothes and even maybe a sleepless night because a kitten wants to play than to put a cat through what can become torturous surgery and recovery.