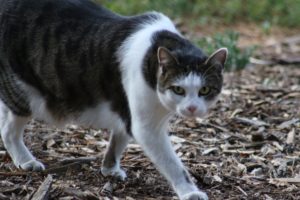 As you know we've been concerned about Smokey's big move after losing his favorite person. It is not uncommon for a cat to be displaced when his human becomes ill or dies, moves and leaves the cat behind, develops an allergy or marries someone with an allergy to cats, for example. And there are many scenarios for the displaced cat.
Some cats, unfortunately, are turned out to fend for themselves—way too many and that's
sad. Sometimes a neighbor will step up and rescue the cat or it finds itself in a shelter and maybe gets adopted. Some, like Smokey, are taken in by a loving friend or family member.
I know of cats who have ended up at the door of a business or a library and taken in. You may have read the story of Dewey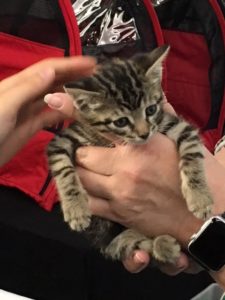 Readmore Books—a sweet orange tiger kitten who was dropped into a book return slot and left to freeze. Thankfully he was rescued in time, nursed back to health, and he became the library cat there in Spencer, Iowa. When the librarian retired, she retired Dewey and took him home with her. She shared Dewey's story in a book. I had the privilege of interviewing Dewey (through the librarian) many years ago. What a nice rescue story.
Read the story of Dewey Readmore Books by Vicki Myron. It's available at Amazon.com.
So how do you move a cat or move with a cat? Here's an article with a lot of answers that might help make the move with your cat more stress free: https://pets.webmd.com/cats/guide/moving-new-home-cat#1 It's all about the cat and her comfort and safety.