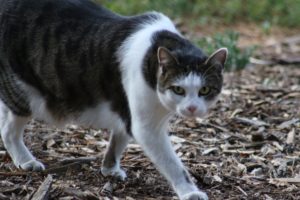 In my Klepto Cat Mystery stories Rags is always resolving issues, solving problems, and, yes, saving people and other animals. His fans love this aspect of Rags. They also enjoy being taken on naughty journeys by this wily cat. Only a few people have ever scoffed at the things Rags does, saying, "Not realistic. Cats don't do that. Bet me!!!
If you love cat hero stories to use when arguing who's smarter and more clever—a dog or a cat, or if you just adore rooting for cats and reading about some of the amazing things they do, you MUST watch this video of the top ten cat heroes.
https://www.youtube.com/watch?v=j-49rGeCeVo
Read about the cat in Texas who saved an elderly neighbor when she collapsed after a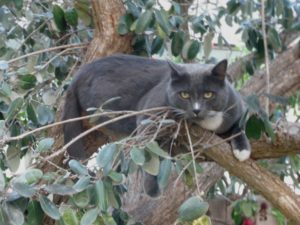 diabetic attack. Yeah, yeah, that's not such an incredible feat, right? Cats are curious. He just wanted to see why that lady was on the ground. No. The story's more intriguing than that. Bandit likes to go for walks, but he isn't usually inclined to take his family out after dark. This night, however, he wouldn't give up. He continued to yowl to go outside. So they took him out, walked along with him and that's when he found their neighbor in trouble. She survived because of Bandit. Yes, he's a hero in my book.
Among the stories you'll see at this site is a cat who helped end a suicide stand off, a cat that dialed 911 when his human fell out of his wheelchair, a cat that detected cancer, a small blind cat that stopped an intruder, a cat that kept an abandoned baby from freezing and, the famous clip we saw of the cat that saved a little boy from a vicious dog attack. There's more. Go watch the video!
As for courageous cats, I once had a small grey-and-white cat our children had named PomPom and she had a litter of kittens. One day when the neighbor's gentle giant—a Great Dane, wandered too close to our front door while the kittens were playing in the living room, PomPom leaped from the floor, hit the screen door, which opened, and she landed in the middle of that dog's back sending him scurrying. I don't think the big dog ever stepped foot in our yard again.
Yes, cats can muster up courage way beyond what most of us have ever experienced or observed with our cats. What's interesting is their motivation for such a display. In PomPom's case it was mother instinct—protecting her precious kittens.