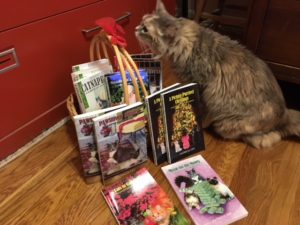 I thought you'd like to know, I've finished another Klepto Cat Mystery. Book 32, Cats Don't Squeal, will be published in book form as soon as my cover designer finishes her work. Those of you who are experiencing winter weather already will enjoy a frolic at the beach as the Rags and his family are still enjoying summer fun and a summer mystery, of course.
Rags has a new kitty friend. You're going to love Pauline. Gladys discovers a new relative through a genealogy site. I think you'll like Janet. She's feisty and fun. Adam is prevalent in this story-what a neat kid! It sounds like all fun and games so far, but Rags won't let you down. He offers up plenty of surprises that keep Detective Craig on his toes. No one wants to see Savannah go to jail because of something Rags did. Oh my!
While waiting for Book 32 to return from the editor and in between our work formatting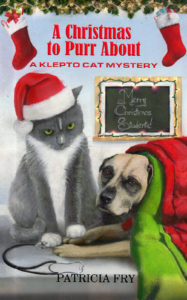 the print book, I've been dabbling with an interesting mystery that will most likely be the theme for Book 33. Don't look for that book to debut until after the busy holidays, however.
So, the print book should be out before Christmas. Those of you who use electronic readers to enjoy the Klepto Cat Mysteries, you may have to wait until the end of December or even the first of the year to catch up with Rags's shenanigans.
In the meantime, while you're going over your Christmas list and wracking your brain trying to come up with something special for special people, consider the Klepto Cat Mysteries. May I suggest the two Christmas stories—A Picture-Purrfect Christmas and A Christmas to Purr About. Order them from me at http://www.KleptoCatMysteries.com in print form and autographed or from Amazon.com in print or formatted for a reading devise.