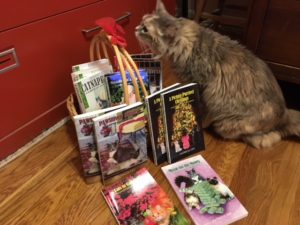 October has been deemed National Book Month as it's starting to cool down in most parts of the U.S. It's getting dark early. And the kids are back in school. It's a perfect time to cozy down with the kids and read before bedtime.
Those of us without small children can choose grown-up books and enjoy a fantasy, science fiction story, adventure, or a good mystery while sipping chamomile tea and nibbling on dark chocolates treats. Oh yes, let's light the fireplace and don those comfy slippers, shall we?
If you haven't read any of the Klepto Cat Mysteries, this would be a good time to do it.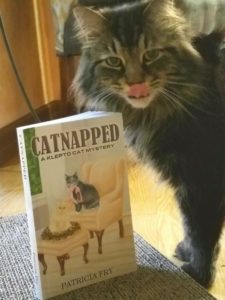 Maybe it's on your to-do list. You'll read one or finish the last one you started when you have time. Make time. Give yourself this gift. Make it a priority because you really want to do it.
For those of you who don't know, the Klepto Cat Mysteries are cozy mysteries for adults. They feature a precocious cat named Rags who can't keep his paws off other people's things and some of the things he finds help to solve a crime or a mystery.
There are currently 31 books in the Klepto Cat Mystery series and, according to fans, they continue to delight and mystify readers. A comment I get often is, "I love Rags." And he gleans this adoration even though he's an ordinary cat. He doesn't speak in the stories. He doesn't have a point of view—the stories are human-driven. But boy is Rags large and in charge in the stories.
If you like light reading, mysteries, and cats, I think you'll enjoy the Klepto Cat Mysteries.
Start with Book One: Catnapped. Or read Book Twenty-nine, The Meowmoirs of a Klepto Cat to get an overview of the series. Has anyone read this book, yet? I'd love some feedback.
Book 31 is out in print. Purchase FURever Bound at Amazon.com. The Kindle version should be available sometime next week.