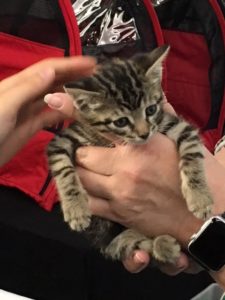 I've been talking all week about my experiences at the Cat Writers' Conference. Some of you might be wondering what in the heck is a cat writer and why do they have a conference. I mean, it's obvious that a cat writer is someone who writes about cats or writes with a cat nearby or writes on cats… Now we're getting silly. But then there is some silliness within the group, which is why I fit in so well and enjoy it so much. However there is certainly a serious side to the members and the premise of the organization.
Members of the Cat Writers' Association are serious
about their work and their passions. They include veterinarians, cat rescue specialists and volunteers, breeders, show judges, artists, authors, article-writers, poets, media personalities, pet behavior experts, and more. And most (if not all) of us have cats of
our own. We're focused on educating and informing the public about cats while also entertaining them through our writing and art. So we have members who write nonfiction articles and those who write short stories; authors with books (fiction and nonfiction) as well as artists who use pencil, paints, chalk, photography, and other mediums. Some of our members are TV and radio personalities.
We do our writing or art at home, but once a
year we have the opportunity to gather someplace within the US—New York, Texas, Arizona, California, South Carolina or ?—and we network. We present and attend seminars, mingle and share, cheer each other on at the awards banquet, exchange information and resources. It's just the most wonderful opportunity to connect with those folks who we know only from their comments online, or their blog, etc.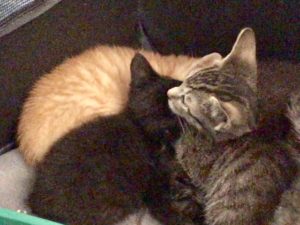 This is also an opportunity to share the work we do through our annual competition. At stake are sought-after Certificates of Excellence, Muse Medallions, and money. There are cash prizes of $500 up to $2,000. Yeah, serious money.
Now we sound like highly competitive stuffed shirts. On the contrary. Most of us step up onto the stage to accept our awards wearing our favorite cat motif clothing, shoes, jewelry and—oh yes, cat ears. And we generously celebrate the winners with applause, cheers, and embraces.
So now you know what a cat writer is and why we enter the competition and attend the conference.
Tomorrow I'll reveal some of the winners and their amazing work.