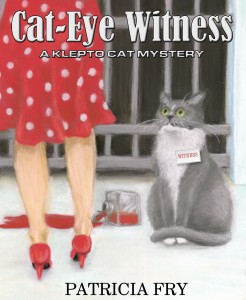 There's nothing like a devoted fan or an enthusiastic reviewer when you're an author. And the Klepto Cat Mystery series has both. Here's a new review that just came in from Missi for the second book in the series, Cat-Eye Witness (Book 2 in the series). the review is by Missi at Cozy Mystery Book Reviews. She's new to the series and sure is enjoying the books. https://cozymysterybookreviews.blogspot.com/2017/12/cat-eye-witness-klepto-cat-mystery-2-by.html
I also found a review [posted in October for the audio version of Book 1 Catnapped. That's the first feedback we've had for the audio version and it was super positive. The reader said she loved hearing the story. Found it relaxing and interesting.
Reading the reviews sometimes makes you want to read the book again, doesn't it? And some of my readers do read books from the series more than once. They especially re-read the Christmas-themed books around the holidays. It's a good way to promote a good cry and wash the cobwebs out. A Picture-Purrfect Christmas and A Christmas to Purr About will also renew your faith in human nature and make you feel all warm and fuzzy.
How many of you have read these or some other of books in the Klepto Cat Mystery series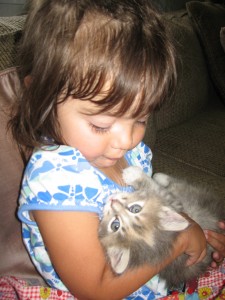 more than once? Have any of you introduced the series to your children or grandchildren? I've had people ask if these books are for children. I always say, "I write them for adults. If you want to give one of the books to your child, read it first and you decide."
I really would appreciate some feedback on this subject. Have you given one of the Klepto Cat Mysteries to a child? How old? How did they like it?
In the meantime, I hope your holiday plans are running smoothly. I hosted our annual Christmas gathering yesterday with five generations present: My 96 year old mother down to the newest member of our family, 3-month old Ellie and over twenty of us in the middle. I'm doing my best to teach my seven great grandchildren (and counting) to love and appreciate kitty cats.