I have a Cat-a-Day calendar here in my office. Along with today's cat photo, there's a quote from Geoffrey Household saying, "I have noticed that what cats most appreciate in a human being is not the ability to produce food, which they take for granted—but his or her entertainment value." And isn't that one of the things we appreciate about the cat? His or her entertainment value?
For those of you who agree and who'd like a couple of laughs today, here are some fun,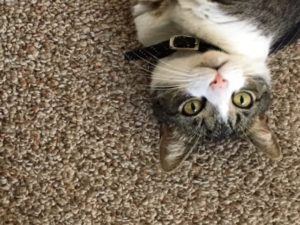 cute, and downright hilarious pictures of cats.
For your funny cat of the day, tap into: http://www.funnycatpix.com Here, you'll find funny cats with funny captions: http://www.lolcats.com This site features cute cats and some sweet rescue and recovery stories. https://www.facebook.com/AllBoutThatCat