…church turned bookstore, that is. See the inside of this historic church, check out the great collections of old books and hear me talk about my writing path and the Klepto Cat Mysteries. I'll be signing books this evening. (Don't forget Mother's Day is next Sunday!)
7 p.m. 110 S. Pueblo in Meiners Oaks. Corner El Roblar.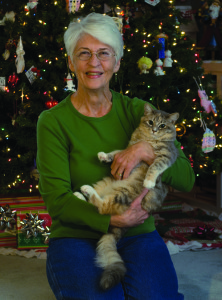 If you're an author, you'll be interested in hearing me talk about what it takes to become a successful novelist.
In the meantime, have you heard about the new movie coming out featuring a gangster cat—a real tabby kitten who hangs out with a motorcycle gang. It's Keanu and it's supposed to be hilarious. I'm especially interested in seeing the kitten, of course. They say it opens today in a theater near you.