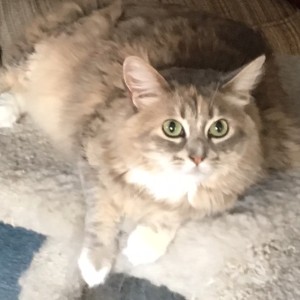 Welcome to all of you new subscribers. I hope you'll stick around for the ride.
I started the Catscapades Blog in 2009 in order to provide a platform for all things CAT. I hope you will take some time to enjoy some of my recent posts. As you see, I have a theme for the day (Monday through Friday) and I try to bring you interesting information about cats, fun facts, news stories, veterinary research findings, resources you might like, fascinating cat tales, a lot of pictures, and more.
In recent weeks, we've talked about cats as artists and we've featured human cat artists. We've introduced organizations related to cats—where senior cats are pawtnering up with seniors and a cat sitters organization, for example. I love writing about quirky cats, those with unusual characteristics, and those who've gone above and beyond the ordinary. We also discuss cat fiction—what's going on in the Klepto Cat Mystery factory. And I recently provided a list of 27 other cat fiction series.
I show off my cats—I love sharing photos of them—and I invite you to show off yours.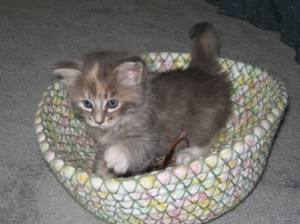 While some of our subjects are serious, we also have fun here. So tune in for Mindful Monday, Newsday Tuesday, Wild (and Sometimes) Crazy Wednesday, Bring Your Best Game Thursday, and Frivolous Friday.
Since it's Thursday, let's do a quiz. Win a gift (Kindle) copy of the latest Klepto Cat Mystery, Cabin FURvor—a wild adventure with many twists and turns for some of the women and cat characters.
Here's how to win. Be the first to name one of my own household cats. Leave your response here as a comment or contact me here: PLFry620@yahoo.com