Today is Fun and Frivolous Friday. Anything goes, as long as it involves cats. So I thought I'd share some fun cat photos I've taken over the years. I've found that cats are not easy to photograph. For one thing, they don't pose on command. And if you catch them in a sweet, funny, charming, cute pose, they usually move before you get set up to capture it on your camera. Cats seem to have as many ploys to keep from being photographed as you have to try to photograph them.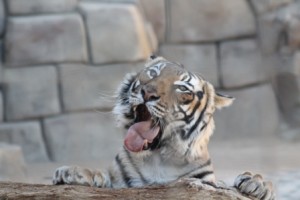 For example, Lily often runs toward me either out of curiosity and peers into the lens at close range or she dives for the strap dangling from the camera just as I prepare to shoot.
Sophie turns her head to avoid being photographed.
I do enjoy staging photos, like I did this one when Lily auditioned for a part in a virtual play once. She got the part.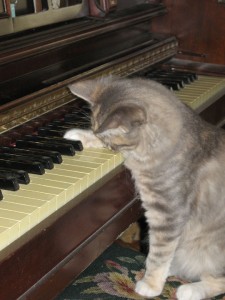 Then there are problems with eye-glow. Most cats' eyes will glow light headlights when the flash hits them. Some more than others. So you try to shoot without the flash and that means the camera and the cat must remain perfectly still.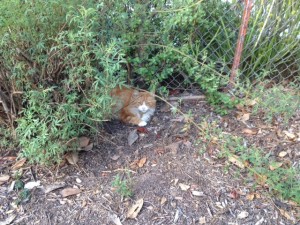 I love shooting cats outside in natural light. But our cats don't go out. So I've been known to photograph them in streams of sunlight. Or I'll go outside and shoot through the window or screen, having captured some interesting shots that way.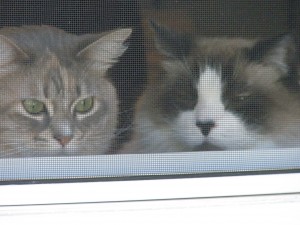 I will sometimes chase the neighborhood cats around with my camera in order to satisfy my urge for those more natural kitty shots.
But the best photos I get are those shots I take when the cat's not looking–when I catch them off guard. Like this sweet one of Lily sleeping.