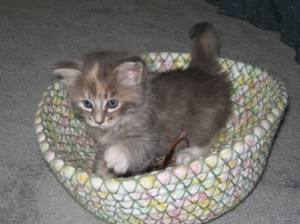 Well, the host of my blog tour stopover for today seems to have disappeared—she has not posted to her blog site since early this month. So we're on our own today. One thing she wanted me to do is to share a recipe, so that's what I'm going to do today. Let me know if you like it.
Gourmet Grilled Cheese Sandwich
By Patricia Fry
(This recipe appears in the third Klepto Cat Mystery, Sleight of Paw. It's a quick and easy gourmet meal for a busy day or to share with company.)
This recipe makes two generous servings—one sandwich each.
Four slices of Texas bread or thick-sliced bakery or homemade fresh white bread
Four slices pepper-jack cheese
Butter or margarine
Filling
3 roma tomatoes, sliced
1 lime
1/3 bunch cilantro, chopped
3 green onions or half small red or sweet onion chopped
Salt and pepper
Early in the day oven roast the tomatoes in olive oil and a little salt and pepper. (350 for 8-15 minutes depending on how thick the slices are.) When cool, chop the tomatoes and mix with lime zest from one lime, a little lime juice, the cilantro, and onions. Refrigerate until ready to use. At meal time, spread butter or margarine on one side of the bread slices and place two of them on a griddle or in a heavy skillet, buttered side down over medium heat. Add one slice of cheese (more if you like a cheesier sandwich). Spread half of the filling over the cheese. Top with a second slice of cheese and the second slice of bread. When the bread is browned and the cheese is starting to melt, turn the sandwiches to brown the other side.
Enjoy
Chill today with one of these fab sandwiches, and get ready for more Klepto Cat fun tomorrow, when one of Rags's friends, Dolly (a tabby kitten), tells all at Melissa's Mochas, Mysteries and Meows. http://www.mochasmysteriesmeows.com. AND we're giving away Kindle and print copies of some of the Klepto Cat Mysteries.
Because we missed out on a tour stopover today, I'd like to offer those of you visiting this blog site a chance for a free book. Be one of the first three people to respond to one of the questions below and win your choice of one Klepto Cat Mystery for your Kindle. Your choices are Catnapped, Cat-Eye Witness, Sleight of Paw, Undercover Cat, or The Colony Cat Caper.

Question: In the Klepto Cat Mystery series, what is the main cat character's name?
Leave your response here as a comment or email me here: PLFry620@yahoo.com